From experience to meaning...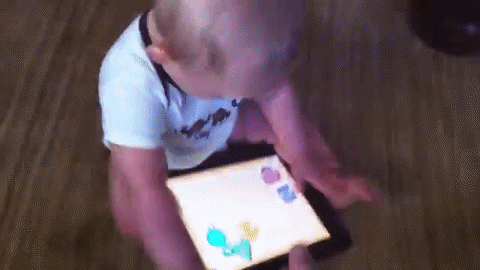 Young families were one of the first to adopt high-tech in their lives, and my wife and me too: the tablet has helped us a lot while traveling with our sons.
But this new study gives some warning lights. When babies and toddlers play with a tablet or other noisy device, they often play alone, which can be detrimental to their development, according to Sarah Hill and Bradford Wiles. Research has shown that children need meaningful interaction with adults to reach their full social potential. Do note: it's not the tablet itself it's causing the effect, but it has indirect effects. Do note too that the amount of participants is rather small.
From the press release:
When buying toys for children, choosing the flashiest toy with all of the bells and whistles might seem like the best option. But in fact, these high-tech toys could actually slow a baby's development…
View original post 879 woorden meer